I was not able to watch the show when it was aired last Friday live via channel 11 but had watched the replay last night (Sunday). I'm not grievingly sad though that she was voted-out but I cannot deny the fact as well that I am saddened by America's decision to let her go. Well, come on, she's only sixteen and she does sang well and could also entertain people through her singing.
Though she's out of Idol doesn't mean that her singing career ended too because as we all know she has a great voice and she would be great if she will continue her singing career.
Thia was eliminated together with Naima :(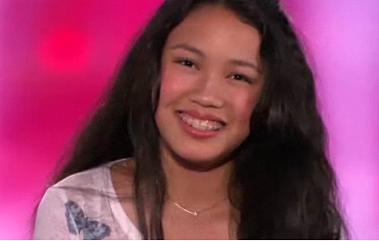 (Photo from Google)
Every Blessing that YOU poured out...turns back to Praise...!